The (R)evolution OF
People Centric


Brands
MSPSite.io specializes in building brand platforms that empower the modern, people first, creator driven brand. We help MSP's escape the syndicated content, trap marketing, and lead magnet gimmicks that plague our industry, and empower them to speak for their brand.
Stop Selling

to Consumers and Start

Empowering People

The people first brand concept is deceptively easy, but it shifts the balance of work. At the end of the day, people buy from people. It doesn't mater if you're selling wine openers at Costco or high-end boutique IT services – people power the mission.

Traditional marketing has placed an emphasis on convincing consumers (people) to take some arbitrary action to trap themselves into your funnel. Once you've got them there, you're supposed to throw them all kinds of sales pitches and valuable information! We want to be clear about something:
If your "valuable content" is 21 questions anyone should ask about anything, you're off track.
We see it on nearly every MSP's website. It doesn't solve anyones' problem, it just attempts to trick people into thinking your brand is the on they need.
But there's a catch or three
The content is the same
If you bought the ten reasons I should consider your service, so did your competitor. We experienced this first hand, and were called out by prospects.
The content is not credible
If every shoe brand give you the same lines about why their shoe is better, who do you believe? It becomes a first come first served mess of bunk leads in a hurry. Worse, the most educated consumers (who also carry the most buying power) will buy from neither. They're going to try out the weird shoe brand with the weird name that has a unique value proposition.
People first branding keeps the power where it belongs… With the people
If you're providing immense value, you don't need to convince anyone of anything.
People first branding solves a core problem with traditional marketing with this one weird trick:
We aren't trying to trick or convince people to do something. We're empowering them to do things on their own, and positioning ourselves as the best option when they need help. Without sending a single piece of canned meat.
Our concept ditches lead magnets, cold-calls, "above the fold content" and all the rest. Instead, we focus on creating valuable content to empower the people. Not sales content, Not marketing content. Helpful content.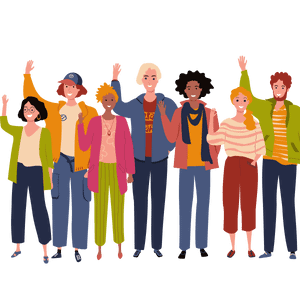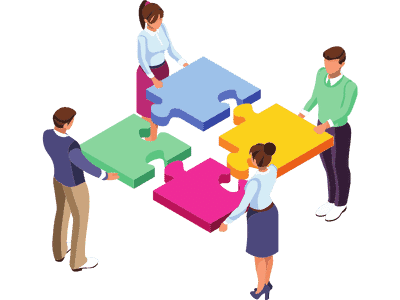 If I don't demand contact information, how do I generate leads?
We shuddered a little writing that. "Generate leads." Ugh… we hear that over and over (and over again). A lead is a human being that has entrusted you with a piece or pieces of private information (like an email address). What do we do with that information? We send them a bunch of canned content that isn't tailored to the unique problems that individual is dealing with.
Now, let's flip the script here. Let's say I put out a bunch of free, highly valuable content. Technical tips for end-users, business tips for executives, etc. I don't even ask for an email. I just… give it away. The consumers of that content are not (yet) leads, but they gained value from your brand.
In a best case scenario, you've enabled them to solve a challenge they were scratching themselves raw on. You've quite literally made them the hero.
But, I haven't made any money!
Yeah, we know. That's the idea. But you've built brand recognition. If you provide someone with enough value without asking for anything in return, you're building organic social debt. At some point, they will need more comprehensive help, and they will think of you first. At this stage, they will reach out to you and become a lead. Moreover, they are a pre-qualified spicy hot lead who has engaged in your content over and over again. Your job selling them just got much easier.
It isn't about generating leads, it's about attracting consumers who truly have a problem you can solve and letting them make their own decisions.
You can do this, with or without our help…
We've summed it up into three steps, but there is some moderate groundwork.
Evict the Spam
If you want to provide true value, you've gotta drop the spam:
Get rid of gated content like lead magnets
Completely eliminate the "10 reasons why" type content (there's no value here)
Dump the syndicated content subscriptions. Seriously, the latest Apple features most likely aren't going to help your customer close the next sale.
Understand Your Audience
Look at your MSP's ideal customer and answer these questions:
What technology topics to they struggle with?
How does my personal knowledge and my team's knowledge help?
What small challenges do they need to solve solve (small for you, big for them)
Drive Endless Value
Once you know your audience and what is of value to them, start to deliver that value.
Tips for the platforms they use every day (like Outlook, Teams, etc.)
Tips on solving business problems with tech
Cybersecurity news relevant to them
Wherever your imagination takes you…
Tips and frequently asked questions
Isn't making content hard?
Nope. That's one of the biggest lies in the marketing space. Anyone can make content – billions of dollars are made across YouTube, Instagram, Facebook, etc.
If you can write, talk to a camera, and operate social media, you can create hugely valuable content.
Do I have to be a trendy influencer?
No. We don't like them either. Sure, you're definitely influencing, but all you're really doing is talking about things you know. You can shoot a 45 second "bet you didn't know this about Teams" video without much effort and without any avocado toast in frame (unless that's your thing, be yourself).
I don't have time to make content...
Another myth. It doesn't take a massive amount of time to make content. In fact, we'd wager you can put out quality content every week if you spend about an hour a week. As you get more and more comfortable, you'll find yourself cranking something out every day.
I want "set it and forget it."
Sure, those programs exist. We aren't one of them, but they do indeed exist. 
Here's the catch: Do you really feel like the set it and forget it program personifies your brand how you envisioned it would? Chances are it doesn't, because your brand is yours. Who better to speak for your brand than you?
Why is it called people first?
You caught us, we wanted a catchy name for this concept. Truth is, it's not unique. We just want to be here to enable you to adapt it.
You'll hear it by many names like "creator based marketing" and others. We chose people first because, at the end of the day, you're giving the power back to the people.
Modern marketing isn't about being the hero, it's about making others the hero.
I'm nervous on camera
So are we. You don't have to be on camera, you can write content too!
We'd love for you to grow into video. And, your first video will not be Hollywood level. Like anything, it gets better with repetition. And the fun part about modern content is nobody cares about the production value if the content itself is helpful.
Ready to empower your audience?
We're ready when you are - let's build your new brand platform.
Let's Build